The 2023 Subaru Love Promise Community Commitment Award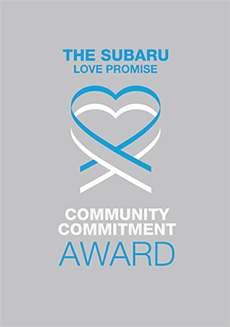 We've been nationally recognized for our dedication to our community and the Subaru Love Promise.
We're honored to receive the 2023 Subaru Love Promise Community Commitment Award. This award nationally recognizes Subaru retailers who are making the world a better place while demonstrating an outstanding commitment to supporting passions and causes in local communities. These efforts are focused in important areas such as the environment, community, health, education, and pets.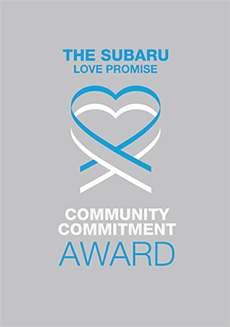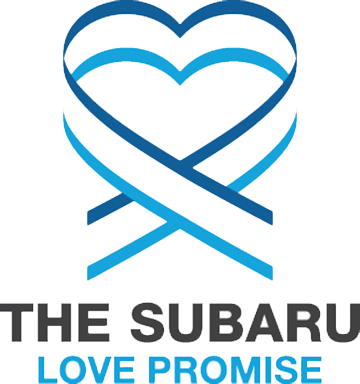 What is the Subaru Love Promise?
Subaru and our retailers believe in making the world a better place and the Subaru Love Promise is our vision of respecting all people. This is our commitment to show love and respect to our customers and to work to make a positive impact in the world.
How is Carlsen Subaru dedicated locally to the Love Promise?
Our Love Promise can be seen in various partnerships with local charities and non-profits. We're grateful for the opportunity, not only to be a part of our community, but to serve it as well.
Meals on Wheels, Make a Wish
Chip Shots for Kids--Masonic
Love Promise Stories from Carlsen Subaru
Subaru and Carlsen Subaru believe in making a positive impact on the communities in which we live and work. We uphold that belief through our Love Promise Community Commitment. Every month, we select inspiring stories from customers and partners from around our area who strive to support our collective commitment and feature them here
Carlsen Subaru Helps Build a Robot - Ashley D
The First Tech Challenge robotics team TigerBots thanks Carlsen Subaru for their kind donation. In FTC, students design, build, and code robots to compete against other teams. As one of the only all-girls robotics teams in the league and independently funded, we appreciate your support. With your gift, The TigerBots were able to purchase new parts for our robot. The goal of the game this year is to grab a cone, lift it over a rod, and drop it precisely. Because the game changes every year, the team needed a sliding arm and new motors for our robot. These new parts helped us rebuild and reuse our previous robot instead of creating waste. Because of Carlsen Subaru's help, the TigerBots #7593 were able to compete in our first tournament in two years and plan for many more!
---
Carlsen Subaru Sponsors Robotics Team - Ashley D
The TigerBots #7593 thanks Carlsen Subaru for their kind donation. The FIRST Tech Challenge robotics team is an all girls student-run team with a focus on outreach such as FIRST Like A Girl and FIRST For Earth. Because of Carlsen Subaru's generosity, the team was able to purchase much needed parts for our robot, such as sliding arms, a camera, and new motors. We hope to continue to have a successful competition season with support from Carlsen Subaru. Check out TigerBots #7593 at the latest competition!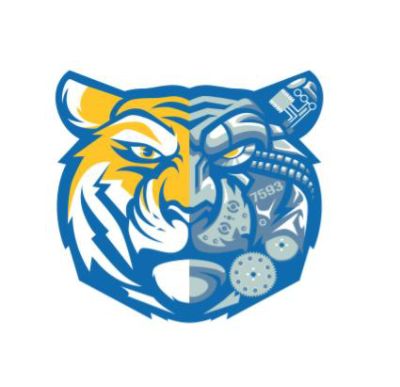 ---
Finding Frodo's Forever Family - Francesca F
Frodo was our special little guy with a big personality. He was only 13 pounds, but he had big dog energy. Frodo was wary of new people and needed a visit or two to warm up and get comfortable. Baby talk and tasty snacks went a long way, and after a bit of patience, he would settle down right in your lap. Frodo's perfect family came to our Palo Alto shelter during the Subaru promotion, and it was love at first site. They went slow, and before they knew it, Frodo was their new best friend! Frodo was adopted on October 8 after being at our shelter for 6 months.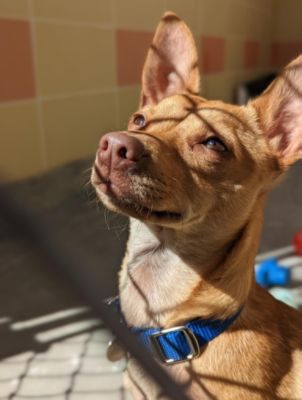 ---
Music for Minors - Wendy R
In the seven years Music for Minors has partnered with Carlsen Subaru, we have received over $60,000. These funds have enabled MFM to subsidize our music education program for the Title 1 schools we serve. For the 2021/2022 school year, MFM served 19,900 TK through 6th-grade students in 771 classrooms at 48 schools in 13 districts across four counties. With the support of Subaru, the children we serve experienced happiness and hope through the joy of music. "Music for Minors greatest priority, ensuring that more and more children receive a well-rounded education that includes the arts, would not be possible without the generous support of community partners like Carlsen Subaru. MFM, like Subaru, is committed showing love and respect to all who interact with us. We look forward to our continued partnership in celebrating and amplifying the unique voices and richness of culture that makes up the communities we serve." -Sonja Wohlgemuth, CEO, Music for Minors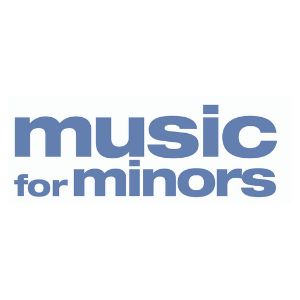 ---
Environmental Education for Our Community - April A
For a young person, a day on the shore of San Francisco Bay can be inspiring. Whether they're hearing the calls of wetland birds, or seeing the vibrant colors of pickleweed for the first time, tangible experiences connect students to the natural world and can ignite a lifelong passion for environmental stewardship. Funding from Carlsen Subaru's Share The Love event and its supporters help Save The Bay offer multiple ways for local youth to discover San Francisco Bay. Students can experience the shoreline directly through in-person and virtual field trips, or learn digitally through OLO: Outdoor Learning Online. Our programs also offer lessons and activities for teachers to use in the classroom. Our materials are aligned with California's Common Core and Next Generation Science Standards and help students gain an understanding of Bay ecology and the impact they can have on the environment. Explore our programs and learn more about the Bay.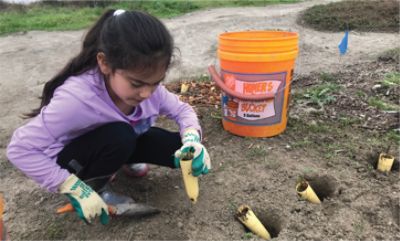 ---
Toys For Tots 2021 - D H
Carlsen Subaru held it's second annual Toys For Tots Drive. Thanks to the generosity of our customers and employees, Carlsen Subaru was able to fill four Toys For Tots boxes with toys. In addition to the boxes of toys, four bicycles, one scooter, and five helmets were donated. We filled up an entire panel van with all the toys and bicycles! I personally want to thank all of those who donated! Derek Huddlestun General Manager Carlsen Subaru
---
Faith Finds Her Forever - Jacqueline S
Faith was seven years old when she arrived at Pets In Need. She was covered in fleas, ticks, and scabs, and after showing signs of illness, she tested positive for a tickborne disease. Our medical team also discovered she had a mammary tumor and dental disease. She couldn't have been comfortable, but all of her ailments were treatable and she remained in good spirits. We provided her with medical care over several weeks while she rested and recuperated in a foster home. Nearly two months after Pets In Need rescued her, Faith was ready to find her forever home. On the first day of our adoption event with Subaru, Faith was adopted by a loving family. During the month of October, Faith was just one of the nearly 100 animals that found homes as part of our Subaru Loves Pets adoption event. We are so grateful to Subaru for giving underdogs like Faith a second chance.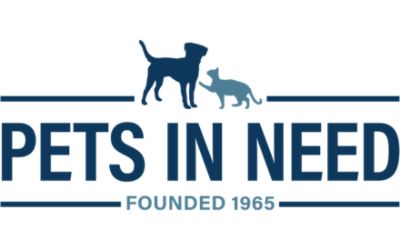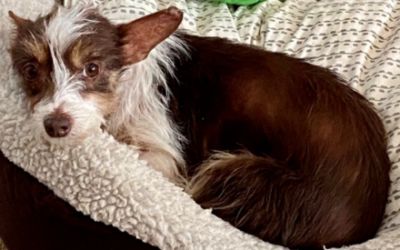 ---
Wetland Restoration in the Bay Area - April A
With the support from Carlsen Subaru's Share The Love event and its patrons, Save The bay is able to continue its critical work restoring wetland habitants along the San Francisco Bay. These habitats have a huge impact on the Bay Area ecosystem, here is some background on why this work is important: Why are Wetlands important? The Bay Area receives numerous ecological and economic benefits from the wetlands. Healthy tidal marshes serve as the kidneys of the Bay, filtering out harmful pollutants and improving water quality. This vital habitat gives life to hundreds of fish and wildlife species and plays an integral role forming the base of marine and terrestrial food webs. When tidal marshes thrive, people thrive, too. Despite how important these lands are, over the last 200 years, we lost 90 percent of the Bay's wetlands due to human activity. Around the Bay, wetlands were diked, drained, or converted to areas for agriculture, salt production, and urban development. Save The Bay's report, Greening The Bay, outlined the need for 100,000 acres of tidal marsh habitat around the Bay and identified local funding as the key to creating a healthy Bay for future generations. The transition zone, or ecotone, is the integrated area where two different habitats meet. Along the Bay's shoreline, the continuum of habitats includes subtidal, tidal marsh, transition zone, and uplands. This historically wide, gently sloping habitat between the marsh and uplands is an integral component of a complete wetland system and in many areas, it's been reduced to a mere few feet wide. This habitat is where Save The Bay's Habitat Restoration team focuses their efforts. Save The Bay also operates four nursery facilities to support our habitat restoration work. We propagate and outplant approximately 35,000–40,000 plants each year, between our facilities in the Palo Alto Baylands and the Martin Luther King, Jr. Shoreline. Our operations at the Oro Loma Sanitary District and Bel Marin Keys provide the extra capacity to significantly scale up our propagation numbers and grow plants for large wetland restoration projects. Save The Bay is grateful for support from community members like you!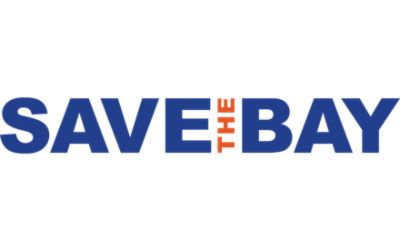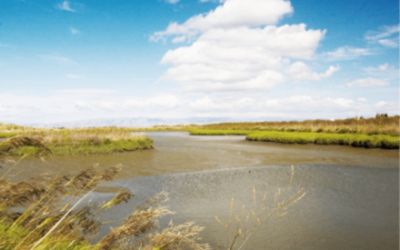 ---
Carlsen Subaru Loves, Music For Minors! - Sonja W
Music for Minors is a nonprofit with over 40 years of expertise in elementary school music education. Our mission is to nurture in children a lifelong love of music. Operating in the San Francisco Bay Area, our staff provides students in transitional kindergarten through sixth grade with a program of diverse, high-quality musical experiences that is: *Engaging and participatory *Based on state music education standards *A foundation for further choral and instrumental music education *Cost-effective (regardless of district/school resources) The Music for Minors curriculum is sequential and varied, including visual aids, props, and instruments. Lessons include singing, listening, reading, theory, movement, dancing, and playing rhythm instruments and recorders. Our volunteer and professional teachers are trained in general music, recorders, and classroom management. Our goals: *Develop music sensitivity and literacy in children *Enhance children's enjoyment and appreciation of music *Help schools fulfill state-mandated music education requirements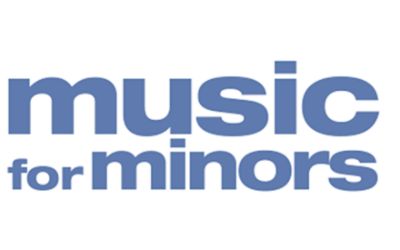 ---
Carlsen Subaru Sponsors 30 Animals at Pets In Need - Jacqueline S
Pets In Need was thrilled to receive funding from Carlsen Subaru to support our adoption program. Thanks to their generous gift, thirty cats and dogs received the spay/neuter surgeries, vaccines, microchips, and flea medication they needed to become ready to find their forever homes. I'm happy to report that all thirty pets sponsored by this grant were adopted to loving families within days of becoming available. Thank you to Carlsen Subaru for making this possible and for helping to save the lives of vulnerable pets in our community!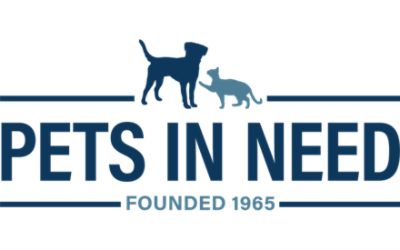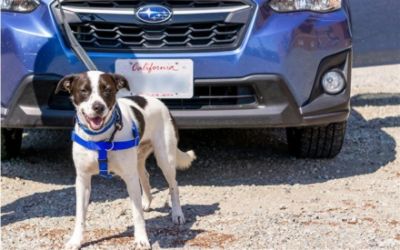 ---