The 2022 Subaru Love Promise Customer and Community Commitment Award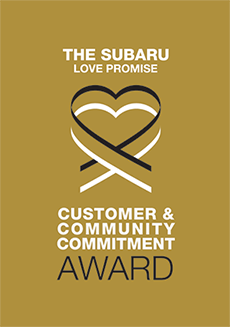 We've been nationally recognized for our dedication to our customers, our community, and the Subaru Love Promise.
We're honored to receive the 2022 Subaru Love Promise Customer and Community Commitment Award. This award nationally recognizes elite Subaru retailers who provide an exceptional customer experience at every interaction with Subaru. These retailers have also demonstrated an outstanding commitment to supporting passions and causes in their local communities in important areas such as the environment, community, health, education, and pets.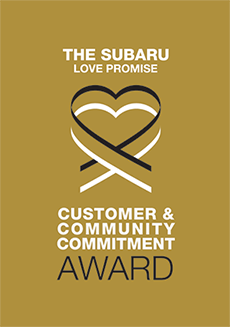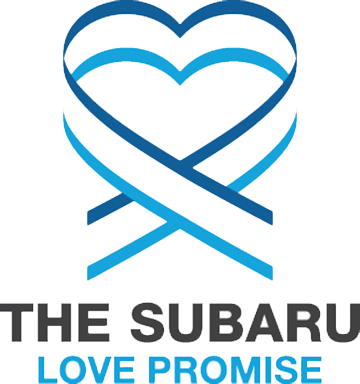 What is the Subaru Love Promise?
Subaru and our retailers believe in making the world a better place and the Subaru Love Promise is our vision of respecting all people. This is our commitment to show love and respect to our customers and to work to make a positive impact in the world.
How is Carlsen Subaru dedicated locally to the Love Promise?
Our Love Promise can be seen in various partnerships with local charities and non-profits. We're grateful for the opportunity, not only to be a part of our community, but to serve it as well.
Meals on Wheels, Make a Wish
Chip Shots for Kids--Masonic
Love Promise Stories from Carlsen Subaru
Subaru and Carlsen Subaru believe in making a positive impact on the communities in which we live and work. We uphold that belief through our Love Promise Community Commitment. Every month, we select inspiring stories from customers and partners from around our area who strive to support our collective commitment and feature them here
Toys For Tots 2021 - D H
Carlsen Subaru held it's second annual Toys For Tots Drive. Thanks to the generosity of our customers and employees, Carlsen Subaru was able to fill four Toys For Tots boxes with toys. In addition to the boxes of toys, four bicycles, one scooter, and five helmets were donated. We filled up an entire panel van with all the toys and bicycles! I personally want to thank all of those who donated! Derek Huddlestun General Manager Carlsen Subaru
---
Faith Finds Her Forever - Jacqueline S
Faith was seven years old when she arrived at Pets In Need. She was covered in fleas, ticks, and scabs, and after showing signs of illness, she tested positive for a tickborne disease. Our medical team also discovered she had a mammary tumor and dental disease. She couldn't have been comfortable, but all of her ailments were treatable and she remained in good spirits. We provided her with medical care over several weeks while she rested and recuperated in a foster home. Nearly two months after Pets In Need rescued her, Faith was ready to find her forever home. On the first day of our adoption event with Subaru, Faith was adopted by a loving family. During the month of October, Faith was just one of the nearly 100 animals that found homes as part of our Subaru Loves Pets adoption event. We are so grateful to Subaru for giving underdogs like Faith a second chance.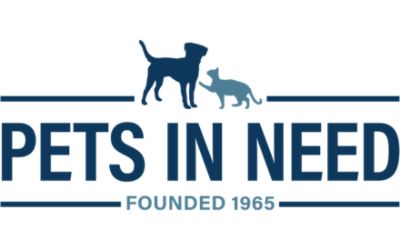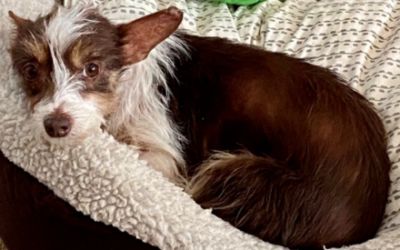 ---
Wetland Restoration in the Bay Area - April A
With the support from Carlsen Subaru's Share The Love event and its patrons, Save The bay is able to continue its critical work restoring wetland habitants along the San Francisco Bay. These habitats have a huge impact on the Bay Area ecosystem, here is some background on why this work is important: Why are Wetlands important? The Bay Area receives numerous ecological and economic benefits from the wetlands. Healthy tidal marshes serve as the kidneys of the Bay, filtering out harmful pollutants and improving water quality. This vital habitat gives life to hundreds of fish and wildlife species and plays an integral role forming the base of marine and terrestrial food webs. When tidal marshes thrive, people thrive, too. Despite how important these lands are, over the last 200 years, we lost 90 percent of the Bay's wetlands due to human activity. Around the Bay, wetlands were diked, drained, or converted to areas for agriculture, salt production, and urban development. Save The Bay's report, Greening The Bay, outlined the need for 100,000 acres of tidal marsh habitat around the Bay and identified local funding as the key to creating a healthy Bay for future generations. The transition zone, or ecotone, is the integrated area where two different habitats meet. Along the Bay's shoreline, the continuum of habitats includes subtidal, tidal marsh, transition zone, and uplands. This historically wide, gently sloping habitat between the marsh and uplands is an integral component of a complete wetland system and in many areas, it's been reduced to a mere few feet wide. This habitat is where Save The Bay's Habitat Restoration team focuses their efforts. Save The Bay also operates four nursery facilities to support our habitat restoration work. We propagate and outplant approximately 35,000–40,000 plants each year, between our facilities in the Palo Alto Baylands and the Martin Luther King, Jr. Shoreline. Our operations at the Oro Loma Sanitary District and Bel Marin Keys provide the extra capacity to significantly scale up our propagation numbers and grow plants for large wetland restoration projects. Save The Bay is grateful for support from community members like you!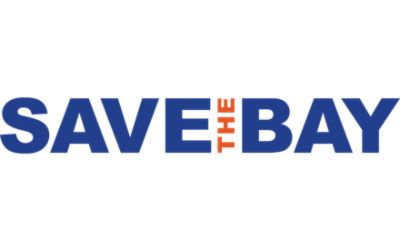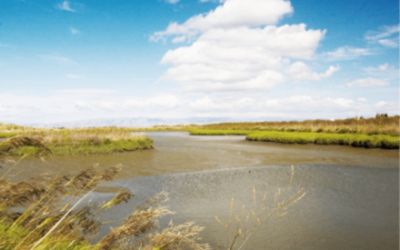 ---
Carlsen Subaru Loves, Music For Minors! - Sonja W
Music for Minors is a nonprofit with over 40 years of expertise in elementary school music education. Our mission is to nurture in children a lifelong love of music. Operating in the San Francisco Bay Area, our staff provides students in transitional kindergarten through sixth grade with a program of diverse, high-quality musical experiences that is: *Engaging and participatory *Based on state music education standards *A foundation for further choral and instrumental music education *Cost-effective (regardless of district/school resources) The Music for Minors curriculum is sequential and varied, including visual aids, props, and instruments. Lessons include singing, listening, reading, theory, movement, dancing, and playing rhythm instruments and recorders. Our volunteer and professional teachers are trained in general music, recorders, and classroom management. Our goals: *Develop music sensitivity and literacy in children *Enhance children's enjoyment and appreciation of music *Help schools fulfill state-mandated music education requirements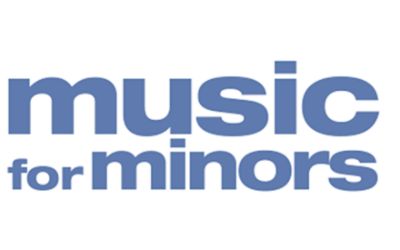 ---
Carlsen Subaru Sponsors 30 Animals at Pets In Need - Jacqueline S
Pets In Need was thrilled to receive funding from Carlsen Subaru to support our adoption program. Thanks to their generous gift, thirty cats and dogs received the spay/neuter surgeries, vaccines, microchips, and flea medication they needed to become ready to find their forever homes. I'm happy to report that all thirty pets sponsored by this grant were adopted to loving families within days of becoming available. Thank you to Carlsen Subaru for making this possible and for helping to save the lives of vulnerable pets in our community!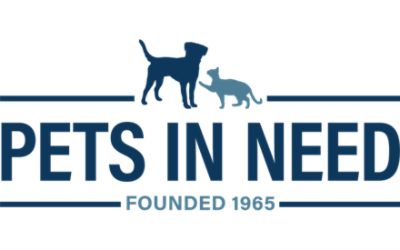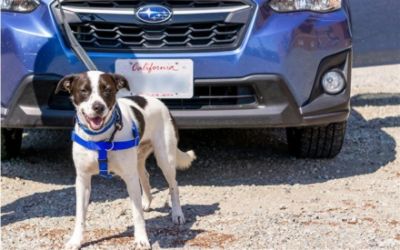 ---
Carlsen Subaru "Loves To Care!" - Rebecca H
Thank you, Carlsen Subaru, for the generous donation during COVID-19! Your donation will go towards 10 families that are currently experiencing homelessness in San Mateo County. All extra blankets will be set aside for upcoming families arriving to our shelter. We provide bedding, household and hygiene items to all members of the family as welcome kits. These blankets will keep our families warm and cozy during the winter. Thank you Carlsen Subaru for supporting LifeMoves: Redwood Family House!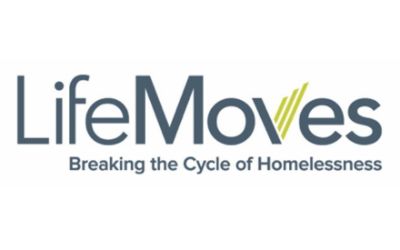 ---
Carlsen Subaru Loves To Learn! - D H
For the third year in a row, in an effort to make a positive impact on education in our local community, Carlsen Subaru supported The American Association for the Advancement of Science (AAAS) by donating award-winning science books to Fair Oaks Elementary School as part of a larger Subaru of America (SOA) initiative called Subaru Loves Learning.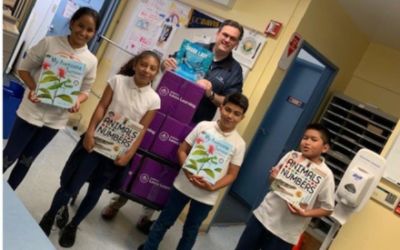 ---
Save The Bay! - D H
For the fourth year in a row, Carlsen Subaru presented a check to Save The Bay. These funds were collected during Subaru of America's 2018 Share the Love Event for a total of $2,345.The following is a note from Save The Bay's Kristina Watson Associate Director of Institutional Philanthropy. "Save TheBay is grateful to Carlsen Subaru for supporting a clean and healthy Bay for everyone to enjoy. Our heartfelt thanks to Carlsen Subaru and to Subaru of America for helping us to Save The Bay that means so much to everyone in the Bay Area. Carlsen Subaru loves the Bay!"
---
The Masonic Home for Children at Oxford, NC - Tina G
The total of $22,500.00 donated toward our pool project by Carlsen Subaru in 2018 will help finance the construction of a new swimming pool for our kids. Plans for the new pool also include a splash pad, a water slide, and a new pool house. Construction has begun and should be completed by May of 2019. The $57,500.00 donated by Carlsen Subaru to "Chip Shots for Children" will also be donated to the Masonic Home for Children at Oxford as part of the total raised on Homecoming weekend. This donation will be used in the everyday operations of the Home, providing food, clothing, and everyday necessities to the 60 children in our care. As always, year after year, we are thankful for Carlsen Subaru's 18 years of support! Tina Gilbreath Financial Development & Communications Coordinator The Masonic Home for Children at Oxford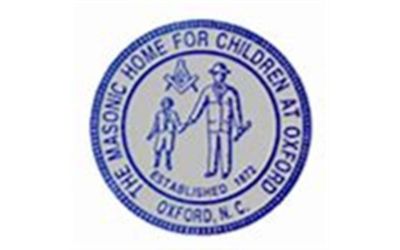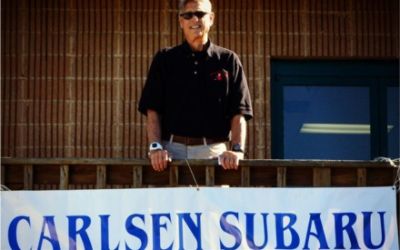 ---
Carlsen Subaru and LLS Team Up to Beat Cancer - Teresa V
The blanket and art and craft kits delivery was a joyous occasion at El Camino Hospital on July 12th. Carlsen Subaru and the Silicon Valley and Monterey Bay Chapter of The Leukemia and Lymphoma Society teamed up for the fourth consecutive year to deliver messages of care, hope, and warmth to cancer patients at El Camino Hospital. Carlsen Subaru's team member stated how important the delivery was personally and how he was connected to the mission of fighting cancer, to LLS, and to giving back to his local community. El Camino's Cancer Center's team member said some of the art and crafts kits would be placed at the children's table in the family waiting rooms. They spoke about the flow and process of navigating through the insurance systems on behalf of patient advocacy, and shared that El Camino Hospital physicians are aggressive in making new life-saving cancer treatments available to patients. El Camino Hospital's leadership and care team expressed their warmest appreciation for Carlsen Subaru's generosity. For Carlsen Subaru, it's more than part of the job to step up and deliver care and love to those touched by battling cancer.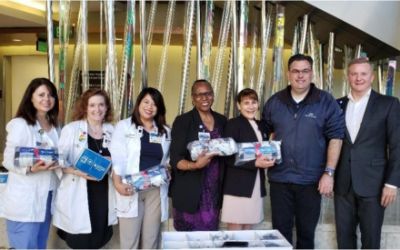 ---