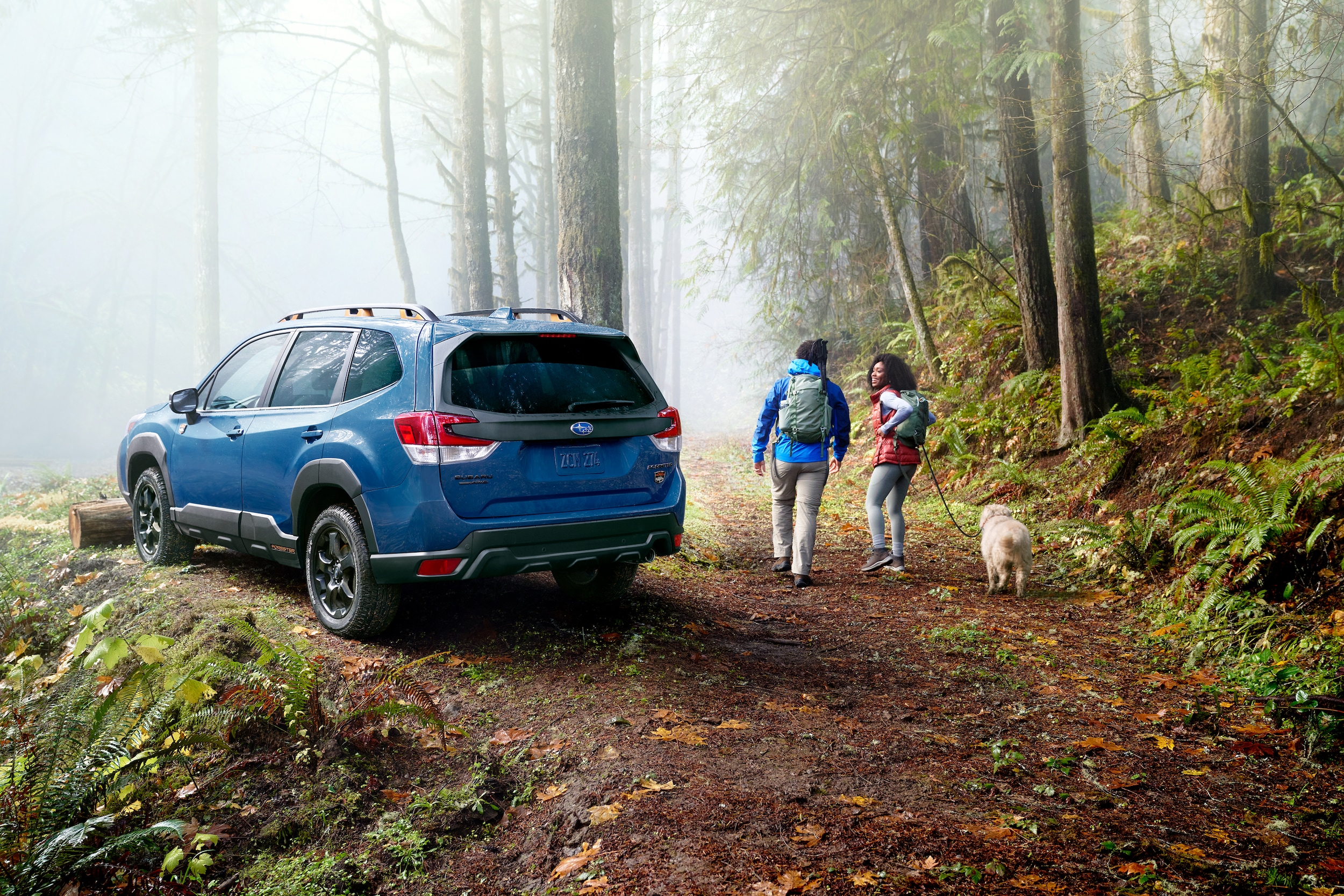 The new year is just around the corner, and we're starting to see exciting 2022 Subaru models arrive in our showroom. There are some big changes to 2022 Subaru models as well as updates to others and all-new options to consider. We've received a lot of questions about the new Subaru models arriving at our dealership, so we look to answer those and provide more details. Keep reading for some 2022 Subaru lineup updates and highlights of exciting additions and more coming for this model year!
Exciting Changes to the 2022 Subaru Lineup
The updates to 2022 Subaru models range from small, such as touchups to front and rear ends, to large, like new trim levels for certain models. Drivers will also enjoy shuffling of features for certain models and trims, and these all provide more value and convenience to car shoppers. We've highlighted some items that excited us.
2022 Subaru Forester Wilderness
The 2022 Subaru Forester sees some smart updates that make it an even more modern SUV, but the most exciting change is the addition of the Wilderness trim. The Subaru Forester Wilderness near Menlo Park has more ground clearance, an updated drivetrain, and unique color options that help it stand out. If you want an off-road SUV with plenty of cabin space, the Forester Wilderness is an exciting new option to consider!
Updates to Safety Systems
Subaru models are safe vehicles, and that's certainly a trait that draws car shoppers to them. Well, Subaru upgraded its driver-assist technologies even more for the 2022 models, and that means more responsive warnings and more confidence during your drives. An example includes the Advanced Adaptive Cruise Control system that can center your car in the lane so that the open road is more relaxing.
Find the 2023 Subaru Solterra Near Palo Alto
Those updates above make the 2022 Subaru models even better, but the brand also announced an all-new model joining our new Subaru inventory. The 2023 Subaru Solterra is the brand's first electric vehicle, and it is sure to shake up the electric SUV class. This new Subaru electric SUV has standard all-wheel drive, a terrific driving range on a full charge, and plenty of smart features to help you out.
Other 2022 Subaru Models for Sale at Our Dealership
We mentioned that we're already seeing 2022 Subaru models in our inventory. Some models recently received large redesigns and so have fewer changes to bring over, but they still excite with their utility, reliability, and modern style.
2022 Subaru Outback Near Mountain View
The 2022 Subaru Outback offers drivers the cabin space and unmatched capability that have made this SUV an icon. It's perfect for camping trips in the area thanks to its impressive performance and a massive amount of cargo space. There's also the 2022 Subaru Outback Wilderness that provides another option for drivers with off-road plans for the future!
2022 Subaru Legacy for Sale
If a sedan is more your style, the 2022 Subaru Legacy is a model you'll want to consider. The updated safety systems in this mid-size sedan helped the 2022 Subaru Legacy earn a 2021 IIHS Top Safety Pick+ award, and that's just the start of all that it can do for you. The Subaru Legacy has a lot of power, standard all-wheel drive, and a cabin that passengers will feel at home in. It helps that you'll find many cutting-edge features in the 2022 Legacy, too.
Contact Our Redwood City Subaru Dealer for More 2022 Model Details
We're always excited to hear questions about our dealership and the Subaru models for sale here. We've received a lot of interest in our 2022 Subaru models and the new Subaru EV joining the lineup, so let us know what you need help with, and we'll happily provide it!